This product is useThe high frequency electrotherapy device adopts high-frequency current. When the power is on, the inert gas inside the glass applicators will be electrified and that will produce ozone around the outside of the applicator to sterilize the skin, through which to treat acne, shrink pores and improve skin texture.
It has Many advantages.Such as Immediate visible results,Pleasant and soothing,No downtime,Safe for all skin types,Maximum infusion of active ingredients,Superior active nourishment.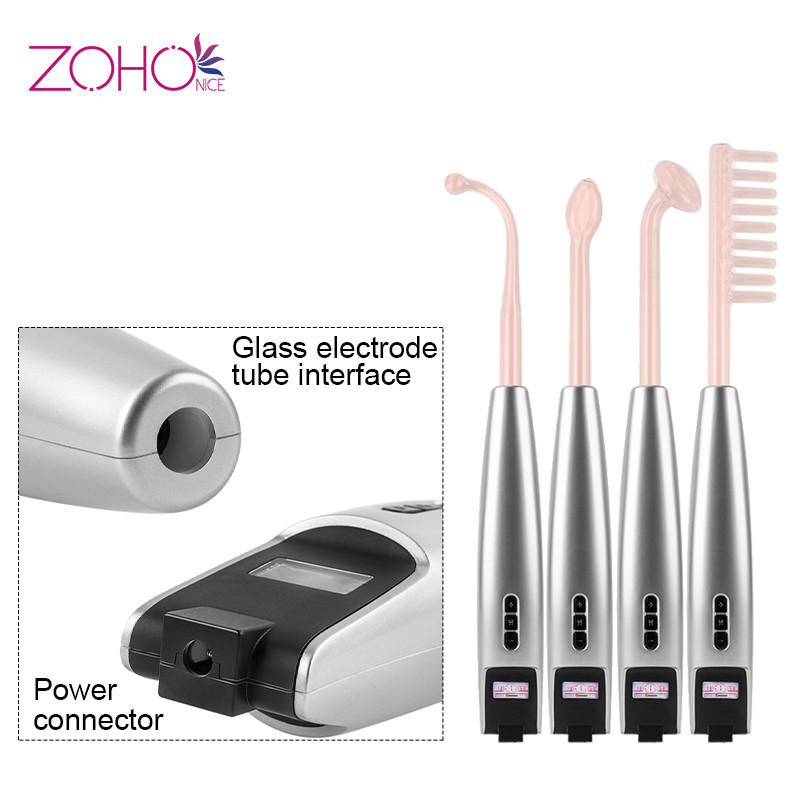 Interesting?Contact with us!
Sales manger:Mrs Dan                                                             Seller:Arthur
E-mail:Zohonice@zohonice.com                                           E-mail:Alice@zohonice.com
Whatsapp:+8613910911829                                                    Whatsapp:+8615801392897
Facebook:LASER IPL Machine                                               Facebook:LASER IPL Machine
---
Post time: May-08-2021