Skincare Acne Treatment Efficient Penetration Plasma Lift Pen,
The combination of ultra-fine plasma technology and ozone technology utilizes the characteristics of high efficiency plasma penetration and sterilization to effectively act on the skin and open skin channels for transdermal administration, deep cleansing, firming of skin and cell regeneration.
The ionizer treats the surface of the skin to open cell channels, increase activity, and promote rapid absorption of the product. The unique corona produced by plasma plasma can ionize the ozone and nitrogen oxides in the air, effectively kill the skin inflammation, treatment, acne, acne and other skin inflammation. High pressure corona discharge can accelerate the rapid metabolism of the skin and promote the skin. Updated to make the skin delicate and white, and fade the ageing spots.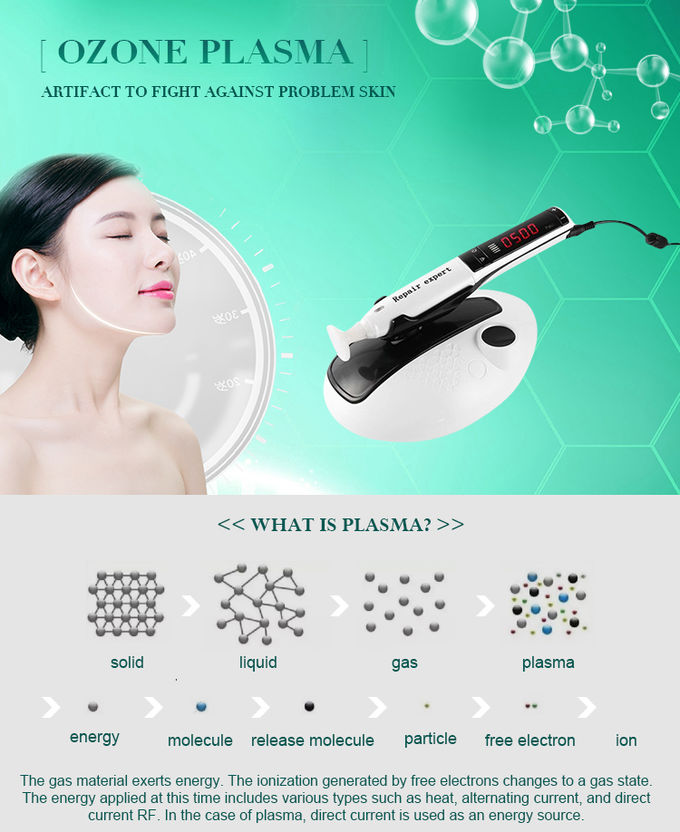 Specification
---
| | |
| --- | --- |
| Product: | DL02 |
| Power: | 27W |
| Voltage: | AC210~240v |
| Frequency: | 50-60HZ |
| Air pressure: | 1Mpa |
| Energy Level: | 1-5 levels |
| Head: | 1 handle 3 tips |
Interesting?Contact with us!
Sales manger:Mrs Dan                            Saller:Arthur
E-mail:Zohonice@zohonice.com         E-mail:Alice@zohonice.com
Whatsapp:+8613910911829                 Whatsapp:+8615801392897
Facebook:LASER IPL Machine           Facebook:LASER IPL Machine
---
Post time: Jul-02-2021